Radnor Gardens café
We're very much looking forward to the opening of the new café in Radnor Gardens. Antipodea has two sister restaurants in Kew and Richmond described as 'all day Australian brasseries'.  Strawberry Hill House is fully open again with the new addition of a famous group portrait of Catherine of Medici with her children once owned by Horace Walpole.
Strawberry Hill 
Residents' Association
Strawberry Hill is a community in West London on the north bank of the River Thames in the old county of Middlesex.  In 1747, Horace Walpole moved to this area, acquiring a house which he developed into his "little gothic Castle".  He named it Strawberry Hill and the immediate area is named after his creation. A good starting point for exploring the rich history of this small area is our History page.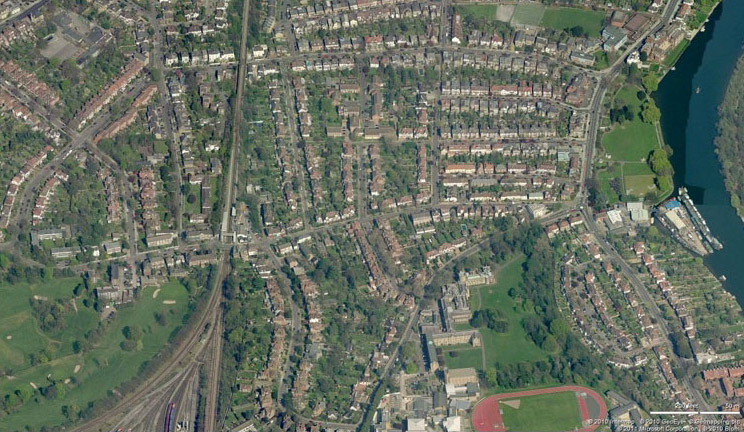 An aerial view of part of Strawberry Hill, showing the station (left), Walpole's Strawberry Hill House (centre right) with St Mary's University in the foreground and Radnor Gardens on the River Thames (top right)