Good to see signs of Spring in Strawberry Hill
The bulbs we planted in the flower bed on platform 1 at the station and in the raised bed at the bottom of Tower Road are looking good once again. We are delighted to welcome two new committee members Sharon Willoughby and Louisa Carradine who are going to work together on an Environmental policy for the Association. Our latest bulletin 173 will be delivered shortly but, as printing costs have increased, it will be the last paper copy we produce.
Strawberry Hill 
Residents' Association
Strawberry Hill is a community in West London on the north bank of the River Thames in the old county of Middlesex.  In 1747, Horace Walpole moved to this area, acquiring a house which he developed into his "little gothic Castle".  He named it Strawberry Hill and the immediate area is named after his creation. A good starting point for exploring the rich history of this small area is our History page.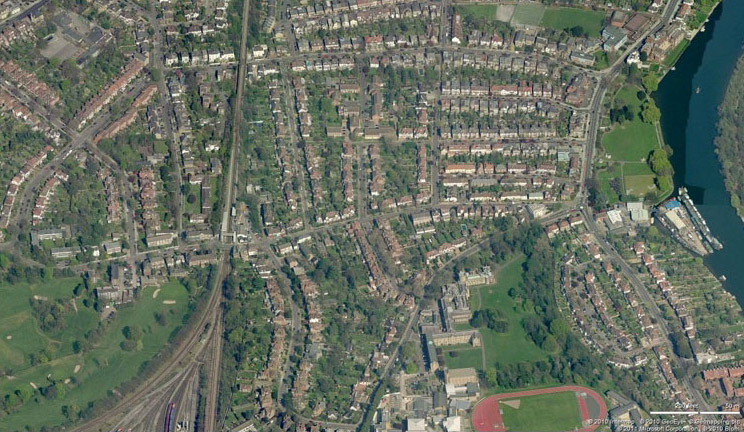 An aerial view of part of Strawberry Hill, showing the station (left), Walpole's Strawberry Hill House (centre right) with St Mary's University in the foreground and Radnor Gardens on the River Thames (top right)