Strawberry Hill a History of the Neighbourhood
The 4th edition of our popular history book is available after a major revision.
117 pages (before 84), 54 illustrations (before 38), 17 historic maps – A5 portrait with improved quality of binding and paper
New street and buildings index, first world war roll of honour, revised bibliography
Additional material from SHRA's house and street histories plus other more recent research on our area
To order your copy email contact@shra.org.uk 
Price to Strawberry Hill residents is £8, including free delivery. Price outside Strawberry Hill is £10 including P&P 
Strawberry Hill 
Residents' Association
Strawberry Hill is a community in West London on the north bank of the River Thames in the old county of Middlesex.  In 1747, Horace Walpole moved to this area, acquiring a house which he developed into his "little gothic Castle".  He named it Strawberry Hill and the immediate area is named after his creation. A good starting point for exploring the rich history of this small area is our History page.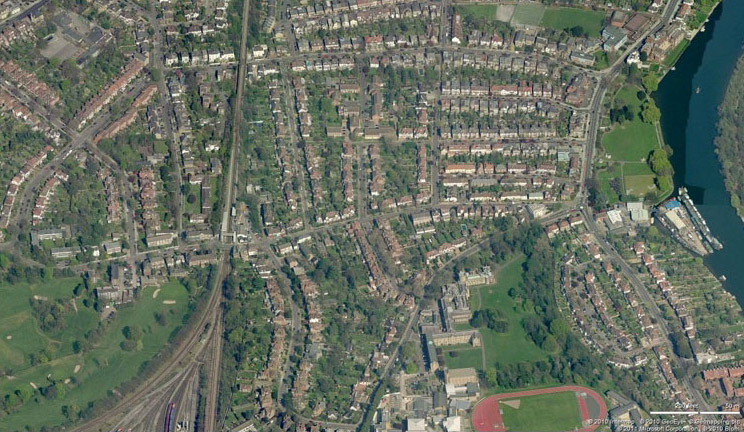 An aerial view of part of Strawberry Hill, showing the station (left), Walpole's Strawberry Hill House (centre right) with St Mary's University in the foreground and Radnor Gardens on the River Thames (top right)